This is the place for information about the people who make SocolMD work.
Some members of our team are introduced below.
There are others who operate in the background and contribute immensely to SocolMD, including physical trainers, veteran liaisons, programming developers and nutrition innovators. Although their biographies are not shared here, each person shares our passion and fuels our purpose.
Together they make what we do possible.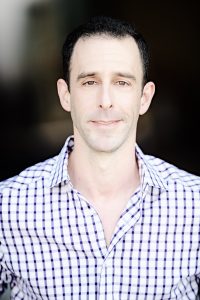 David Socol MD
Physician & Founder
Dr. Socol worked in the field of Occupational & Environmental Medicine for 20 years before he created SocolMD. Fifteen of those years were as an exclusive in-house physician at a Fortune 100 aerospace company.  It was actually a company employee who introduced him to the world of lifestyle medicine, and after 4 months of digging down a handful of rabbit holes, Dr. Socol committed himself to an education in the evidence-based field of Age Management Medicine.
After obtaining initial certification through the Age Management Medicine Education Foundation and the Age Management Medicine Group, Dr. Socol was accepted for fellowship training at the Cenegenics Medical Institute.
As of January 2017, Dr. Socol was the fourth physician in the United States to complete 2 years of advanced fellowship training in Age Management Medicine at Cenegenics, a leader in the field and the benchmark against which all other training should be compared.
It was during his training in Age Management Medicine that Dr. Socol was introduced to the emerging field of transcranial magnetic stimulation (TMS)  A colleague and friend at the Fortune 100 company pulled him into the world of advanced TMS, which presented an opportunity for Dr. Socol to blend his knowledge in Age Management Medicine with the opportunity of advanced-generation TMS to improve patient outcomes.  This was also Dr. Socol's introduction to the unique needs of the veteran community — particularly those who had served in Operation Iraqi Freedom and Operation Enduring Freedom.
In late 2017, Dr. Socol completed certification in the management of traumatic brain injury under the umbrella of the Millennium-WAF TBI Project and Dr. Mark Gordon, and he continues to support the Millennium's TBI Project.  Obtaining certification was one avenue of several that Dr. Socol pursued to build on his fund of knowledge in the traumatic brain injury space and position himself to responsibly support the victims of traumatic brain injury.  Other inroads include qEEG with Event Related Potentials (ERP), transcranial magnetic stimulation (TMS) and peptide therapy.
Dr. Socol introduced shockwave therapy to the practice in October 2017, to support those with erectile dysfunction and the lifestyle interests of his core patient population.  Over the past year, SocolMD has emerged as a local resource for those with ED, venous leaks and Peyronie's disease, and has experience with patient transfers from other GAINSWave centers and international patients.
The idea for a Performance Medicine practice was borne out of necessity.  SocolMD is not your typical Age Management Medicine practice.  Performance Medicine integrates the best of the Age Management Medicine space with Dr. Socol's commitment to the treatment of traumatic brain injury.  It's also an embodiment of what the practice intends to do — perform.
Jason Williams, B.S.
Physical Trainer
Mr. Williams grew up in the small town of Mount Vernon, Iowa. He became involved in fitness and athletics at a young age through sports. As a young adult, Mr. Williams studied at Cornell College and received a Bachelors in Exercise Science with a minor in Sports Management. During his academic career, Mr. Williams competed in football for four years, as well as in track and field.
In 2006, Mr. Williams earned a NASM certification and began personal training professionally. He has since coached high school level track and field, baseball and football. He has also coordinated strength and conditioning programs at the high school and college levels.
With a wide range of clients between the ages of 12 and 81 years, Mr. Williams works with people from all aspects of life. Clients include athletes and young professionals looking to elevate their performance, individuals looking to increase quality of life through exercise and nutrition, and individuals with medical needs that warrant a higher level of professional expertise.
Mr. William's mission is to enable people to lead healthier lives. By providing clients with the tools to achieve their health and fitness goals, and partnering with them to break through performance plateaus, Mr. Williams develops strong working relationships with his clients and notable outcomes.
Mr. Williams previously worked at the Cenegenics Medical Institute in Beverly Hills.
The acronyms in Mr. William's credentials stand for the following:
NASM: National Academy of Sports Medicine
CPT: Certified Personal Trainer
CES: Corrective Exercise Specialist
PES: Performance Enhancement Specialist
FNS: Fitness Nutrition Specialist
Precision Nutrition, Level 1
Kettle bell, TRX, Pre/Post-Natal training
[/vc_row